Sustainability and savings: How government fleets benefit from telematics and tech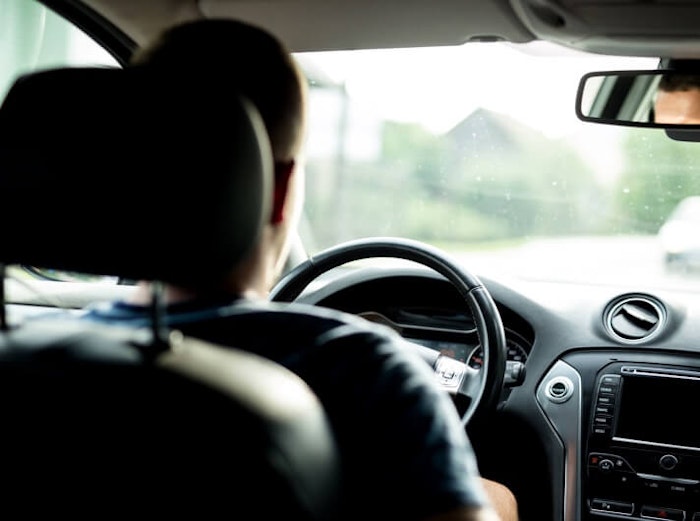 With Earth Day approaching it's a great time to talk about sustainability among fleet operations, especially government fleets.
Government fleets face all the challenges fleet managers from other industries face, but with the added pressure of small, closely watched budgets. The phrase "do more with less" is something every government fleet manager has heard as they look at their limited funds. Being fiscally responsible with taxpayer dollars while improving productivity and efficiency is a challenge. Then sustainability initiatives are added on.
How do government fleets find success in marrying sustainability and savings?
By investing in the right fleet management technology!
Fleets can go green and save some green by implementing telematics and fuel efficiency-boosting technology. Telematics and engine calibrations can reduce a fleet's environmental impact and create a sustainable future.
5 ways going green with telematics and technology benefits your fleet

1. Reduces fuel consumption
Bring your fleet's carbon footprint down, as well as lower fuel costs, by tracking fuel usage and identifying fuel theft. Tracking how vehicles consume fuel in your telematics solution can help you identify poor-performing vehicles that may need servicing or may need to be replaced, as well as drivers that may be speeding or idling excessively and using more fuel than they need to.
Instead of managing your drivers, start managing your vehicles by optimizing its idle RPM. An engine calibration from Derive can lower idle RPM so your vehicle automatically uses fuel more efficiently, and telematics can complement this effort by alerting you about vehicles that are unnecessarily idling.
Another way to reduce fuel consumption is to stop speeding. That same engine calibration that lowers idle RPM can also install speed limiters on your vehicles' engines so no matter how fast a driver wants to go, the vehicle will not go above the limit you specify and will not waste fuel.
2. Optimizes routes
Creating more efficient routes reduces unproductive mileage and driving time and can optimize vehicle usage. Not only does this lower your greenhouse gas emissions by providing drivers with direct routes it also boosts employee productivity by having less downtime between jobs. Telematics software can easily optimize your regular routes, set geofences or landmarks, and give you visibility into where your drivers are at all times.
3. Improves proactive maintenance
A well-serviced vehicle is a healthy vehicle, for both the driver and the environment. A proactive maintenance process with the help of telematics can also keep maintenance costs down, reduce downtime and extensive vehicle repair, and keep drivers safe when they're on the road. Your fleet's safety and sustainability both get a boost when you're proactive about each vehicle's maintenance.
4. Improves safety
By tracking drivers and installing speed limiters, you can make sure they're taking the most efficient and eco-friendly routes, following speed limits, and staying safe! Telematics data helps government fleets identify issues, prevent accidents, and improve compliance with safety policies and traffic laws.
5. Provides better data
Get faster buy-in on new technology, tools, or business decisions by having the data to back it up. With telematics data, you can also onboard new employees quickly, mitigate costly claims, and know when it's time to remove underutilized fleet vehicles. By having access to this data, you can make informed decisions in your fleet and be able to track the performance of any new sustainability initiatives.
Government fleet telematics checklist
If you're looking at telematics for your government fleet, make sure it has the following capabilities:
Asset tracking
Vehicle utilization
Trip data
Geofencing
Fuel tracking
Maintenance information
Driver behaviors and scoring
We know government fleets run on tight budgets, so get more out of your fleet technology by upgrading to a triple play approach!
Derive VQ combines the data-collecting power of telematics, the vehicle optimizations of engine calibrations, and advanced safety features in Active Vehicle Management™. This triple play approach gives you complete visibility and complete control of your operations. It's one solution with three technologies.
Derive VQ allows you to:
Monitor vehicles 24/7 with comprehensive trip data
Increase vehicle utilization
Monitor and stop risky driving behaviors
Track driver productivity
Lower idle RPM for improved fuel efficiency
Decrease fuel costs
Install speed limiters to stop speeding incidents
Streamline preventative maintenance and reduce vehicle downtime
Require compliance with seat belt and cell phone policies
Learn more about Derive VQ and what it can do for your fleet!