4 reasons to attend Field Service Digital Summit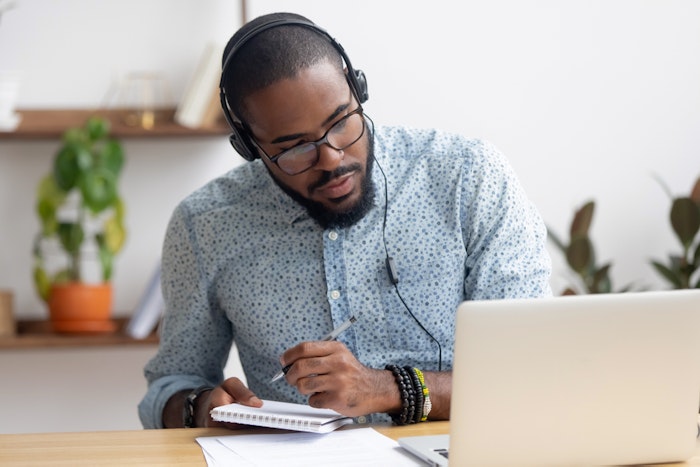 Want conference-level educational sessions without the travel? Then you'll want to attend the two-day online Field Service Digital Summit, March 18-19!
Derive is proud to be a sponsor of the technology-focused digital summit and we're excited for a great lineup of educational sessions covering Artificial Intelligence, augmented reality, chatbots, and IoT technology to help you solve problems out in the field and in your office.
Hare four reasons you should register for the online conference and get inspired to add new technology to your fleet's toolkit.
1. Discover new trends and technologies in field service
This digital summit is all about emerging technologies in field service and offers you the chance to learn about new tools and tech that can benefit your fleet and operations. Whether that's using chatbots to improve customer service or adding augmented reality for your technicians.
2. Learn how to optimize your fleet's operations
Attend Derive's session on Wednesday, March 18 at 12:30 p.m. ET, to hear practical ways to improve four key areas of opportunity within your fleet, like reducing fuel costs, improving driver behaviors, reducing operational costs, and setting yourself up for success. Our SVP of Enterprise Sales & Marketing, Karl Weber, and Senior Director of Strategic Sales, Erica Fine, lead this engaging 30-minute session.
3. It's your chance to chat with the experts
Each session has time at the end for Q&A and it's the perfect opportunity to get expert advice on how to implement new technology or understand how it can benefit your fleet. Don't be shy with your questions as you never know who else would benefit from hearing the answer or getting a better understanding of these emerging technologies in field service.
4. It's all online
With events being postponed or canceled right now, this online event is the perfect way to stay informed of what's going on in the industry without putting yourself or others at risk. Even if you can't log in during the summit, you'll still receive access to the sessions to watch at your leisure and share with your colleagues.
Register for the digital summit now and receive unrestricted access to the sessions and on-demand recordings.